Let's Celebrate the 2015 Harvest Season Together!
The first day of Autumn is September 23, 2015. As Sarah Morgan Bryan Piatt once wrote, "It is the summer's great last heat. It is the fall's first chill: They meet."
In San Mateo, there's plenty to celebrate during this harvest season, including the 19th Annual Wine Walk, the scrumptious Bacon & Brew Festival, and San Mateo on Ice – a quintessential outdoor ice skating rink opening in Central Park on November 14th!
Below is a lineup of events & activities taking place in San Mateo this Fall Season. Explore the best of San Mateo together with your friends and family!
---
San Mateo Health & Wellness Fair
Saturday, September 26, 2015
Health and Wellness Fair Event will feature:
• Community Resources
• Free Screenings
• Speakers
• Demonstrations
• Health & Wellness Vendors
View the event flyer for more details.
---
Tuesday, September 29, 2015
Explore the grand homes of the Peninsula in the late 1800s as San Francisco millionaires sought to impress their neighbors. Learn about the suburban lifestyles at the time and discover the fate of some of the great estates of the Peninsula. Presented by Carmen Blair, Deputy Director of the San Mateo County Historical Association.
---
First Fridays San Mateo
Friday, October 2, 2015, & Friday, November 6, 2015
Knits For Life @ Claremont Art Studios #DowntownSanMateo
A group of San Mateo artists is inviting the public to come to join the city's expanded First Friday, now at several open studio locations in San Mateo, CA. Check out this month's First Friday activities, including art, dance, music, jewelry, and food!
First Fridays are a popular event held in cities throughout the United States and San Mateo artists hope to create a thriving event by opening the doors to Claremont Studios, Scribble Me Happy, The Shop at Flywheel Press, Neologian Art Gallery, Arts Unity Movement, and others.
Subscribe to our blog to stay informed about future events.
First Fridays @ The Shop at Flywheel Press #DowntownSanMateo
The Shop at Flywheel Press, which first began the local event about two years ago, has organized a street market filled with vendors selling locally crafted goods, drinks, a food truck, and live music for the public to enjoy this Friday.
"It's a nationally recognized event that happens all over the country and usually it happens in art districts. But San Mateo doesn't really have an art district," Flywheel Press owner Amber Seguine said. "We kind of just took it upon ourselves to host the first First Friday and it's grown a ton and it's amazing." Source: The Daily Journal Article, July 2014, by Samantha Weigel
Mark your calendars for the First Friday of each month. See you there!
Like us on Facebook to stay informed about artist exhibits at other First Fridays & other community events.
---
Friday, October 2 through Sunday, October 4, 2015
Shop all three days – new books every day! Pick from a great selection of books at bargain prices. Proceeds will help develop the Library's collections.
---
Grow Your Own Salad Gardening Workshop
Saturday, October 3, 2015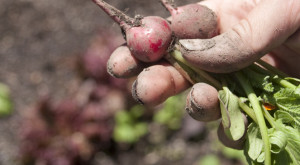 From beets, carrots, and radishes to sweet butter lettuce, peppery arugula, and crisp romaine, learn everything you need to know about growing your favorite salads. Join us on October 3, 1-2 pm for this hands-on gardening workshop. The monthly Edible Gardening classes are hosted by Star Apple Edible + Fine Gardening and take place at Persimmon Park Community Garden in Bay Meadows.
Click here for event details.
---
San Mateo 19th Annual Wine Walk
Saturday, October 3, 2015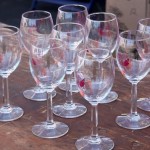 Enjoy an afternoon in Downtown San Mateo celebrating the 19th year of this community favorite. San Mateo Wine Walk 2015 is Saturday, Oct 3, 2-5 pm.
Downtown merchants open their shops as "tasting rooms" where you can sip and savor wines from California's best wine regions. Participating businesses go all out and invite you to explore all they have to offer! Many partners with local restaurants or provide light bites to nibble while you taste.
Music, entertainment, prizes, and a lively atmosphere are all part of the experience for Wine Walk attendees and our downtown businesses won't disappoint! The event ends just in time for dinner, so stay downtown and enjoy some of our fine dinings and make the most of your time in San Mateo.
---
Master Gardener Plant Clinics
Sunday, October 4, 2015, & Sunday, November 1, 2015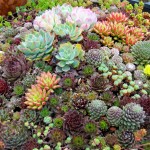 The Master Gardeners are available at this plant clinic, to answer your questions from general information to advice about specific problems. You may bring samples of your plants for better diagnosis. Use a Ziploc or similar bag to carry your sample. If you suspect insect damage, try to include some of the insects so they can be correctly identified.
Click here for more information about this plant clinic event.
---
Sunday, October 4, 2015
A color slide presentation of choice California native plants for Bay Area gardens, rendered through a modern lens by Geoffrey Coffey, president of Madrono Landscape Design Studio in San Francisco. Geoff knows how to weave native plants and fine materials through a modern lens, putting color, texture, and aroma into the built landscape.
Native plants are wildlife-friendly, drought-tolerant, and locally appropriate — not to mention beautiful. Hosted By: San Mateo Arboretum Society.
---
Saturday, October 10, 2015

The San Mateo Area Chamber of Commerce is proud to announce its 3rd Annual Bacon and Brew Festival San Mateo, which will be held Saturday, October 10, 2015, from 11:00 a.m. to 5:00 p.m. at Central Park in Downtown San Mateo. The high profile Saturday festival will feature an expo offering food vendors, craft artisans, live music, craft brew tastings, and much more!
Each food vendor has to incorporate bacon into their food.  Some of the items:  Bacon fried chicken, porky fries, bacon kettle corn, bacon lobster rolls, PO boys with bacon, beer and bacon ice cream, kahlúa pork tacos, and so much more!
Parking Information: